To know this family is to love them. I first did their
family portraits
after they had just adopted their first two children from Ethiopia. Their oldest son happens to be one of my oldest son's best friends, and it's been amazing to watch how both kids have thrived in a loving family. This fall Josh and Bethany adopted another son and daughter from Ethiopia. So enjoy these photos of this beautiful family of six brought together by a sovereign God who created the idea of adoption.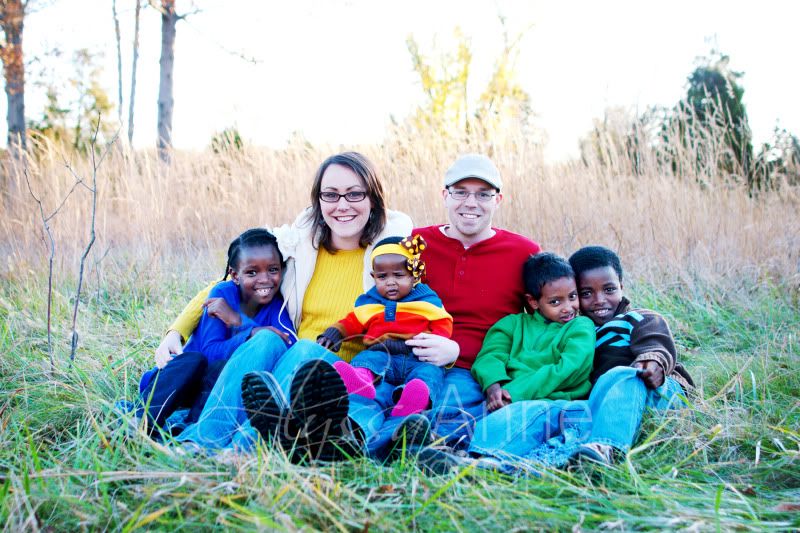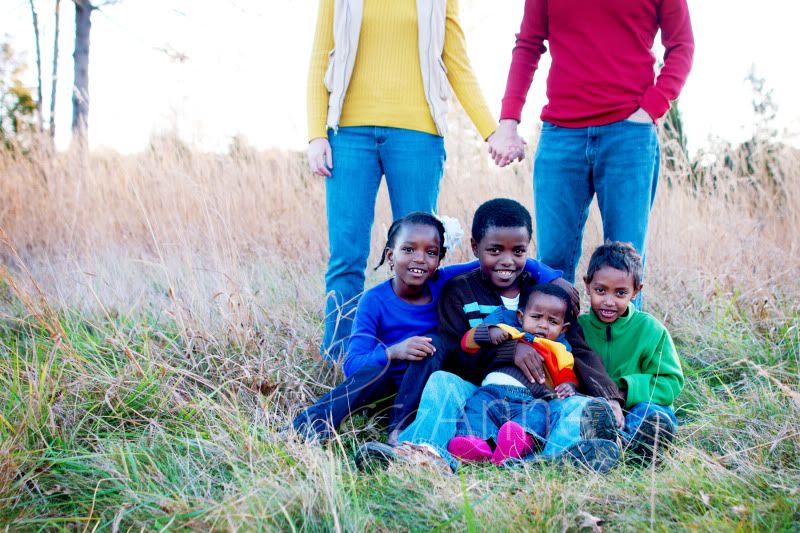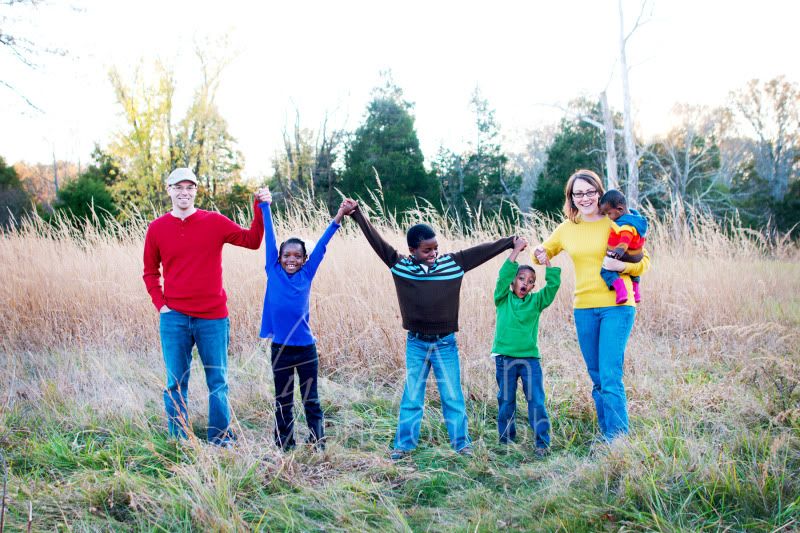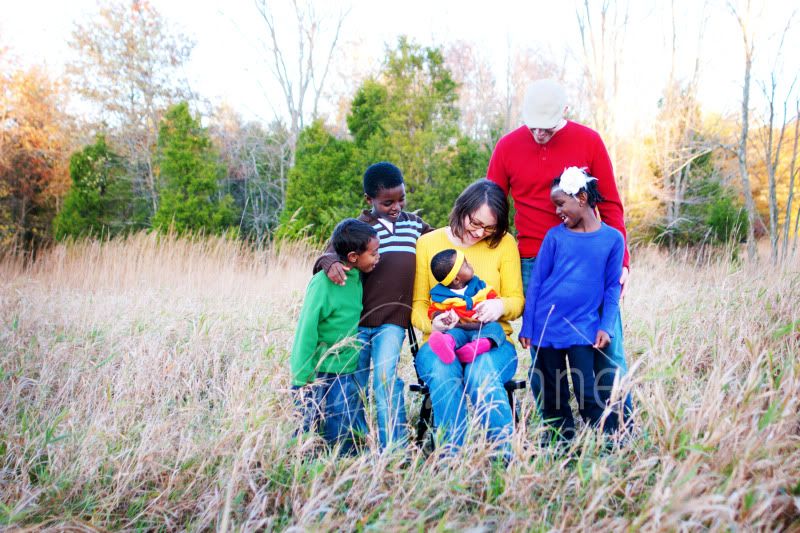 In our first session we did a photo of everyone's hands:
And now all 12 hands!