Don't be fooled by the fact that any winter postcards of D.C. show snow-covered national landmarks. As a former Michigander, I can honestly tell you that we don't get much snow around here. So I was giddy-excited when Nicolette and Paul agreed to change their photo session so that we could shoot in falling snow.
To add to my weather excitement, I was thrilled to show up to the location and find such a beautiful couple as my photo subjects! Nicolette and Paul met in California and later even discovered that they had been born in the same hospital. They reconnected and became engaged while living in Virginia which is why they told me that Virginia truly is for lovers. :o)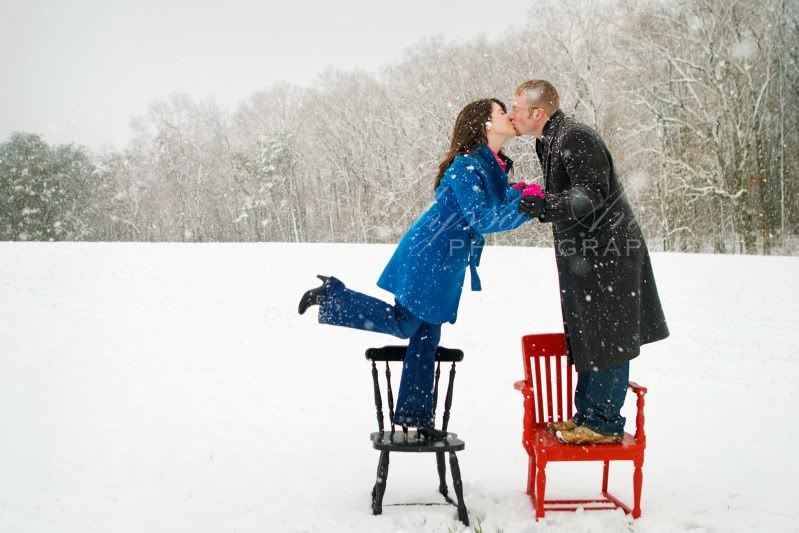 We lasted about 30 minutes in the cold, wet snow. I called it a day when my finger was too frozen and stiff to press the shutter button. So we met again the next day to finish the session and were blessed with some gorgeous sun!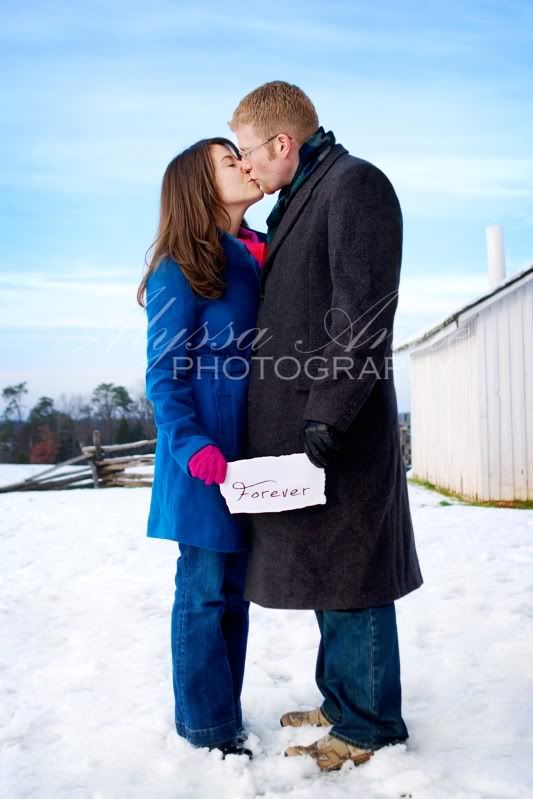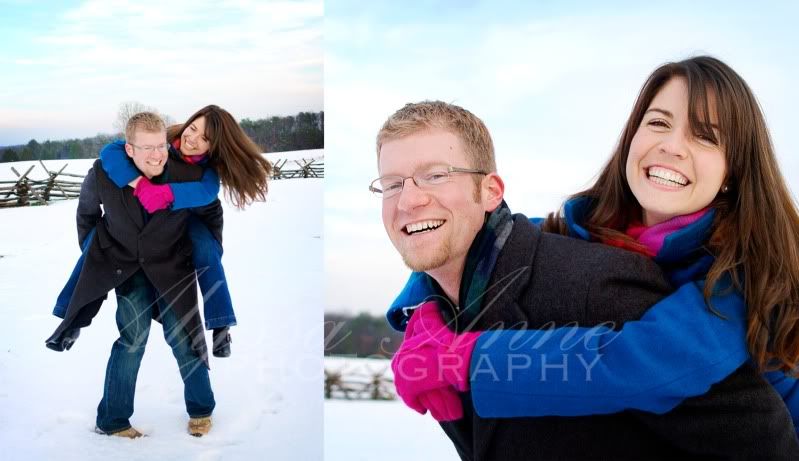 As usual, if there are 25 different comments on this post within a week, the happy couple will receive a free 5x7 of their choice. So give them some love!