Remember the cutie-pie with the cherub cheeks and a stare that seems to see your soul?
Well, little Sophia is now 10 months, sporting teeth, and crawling! It's been so much fun to watch her grow.
For this photo shoot, her mom requested the Torpedo Factory as location. It's the great old factory that has been turned into a sort arts and crafts location.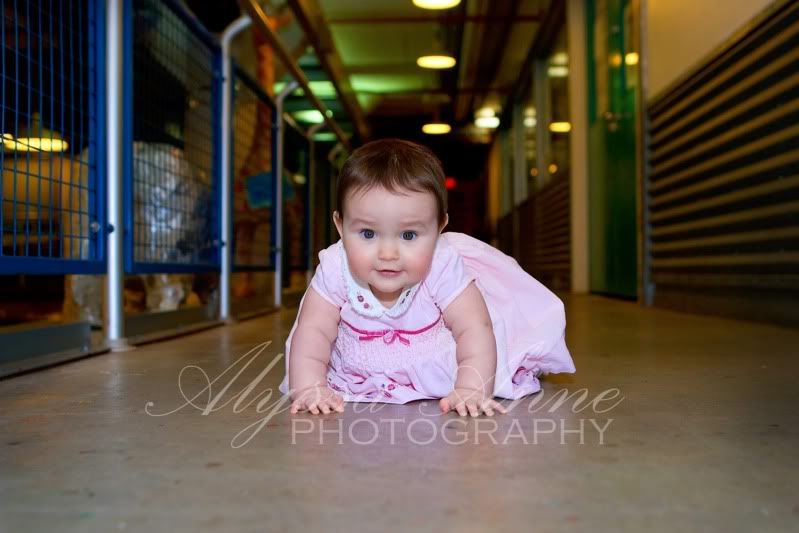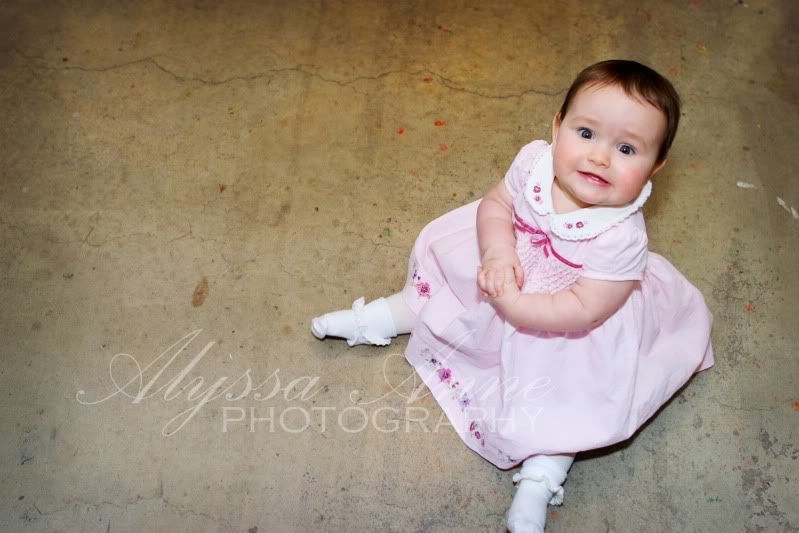 And we had to get at least one with a torpedo. This girl had a death grip on it, too!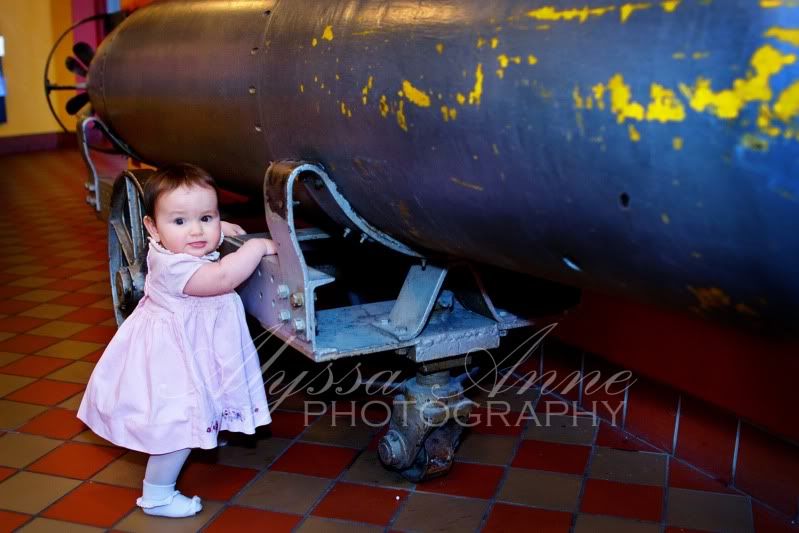 High five for dad!
Now, I'm looking forward to our big first year photos!!
*If there are 25 different comments on this post within a week; Sophia mom and dad will get to pick out a free 5x7!*