God must have been laughing when I wrote my post about
D.C. not getting much snow
. This winter we broke all records even getting 31 inches at one time. I felt like I was in Michigan again!
So because of all the snow, my appointments were canceled, and Mason's 6 month photos became his 7 month photos. Mason was a
beautiful
newborn
and makes an even more adorable 7 month old! He was as happy as a lark the entire photo shoot and made my job very easy. Get a load of his smiles and rolls: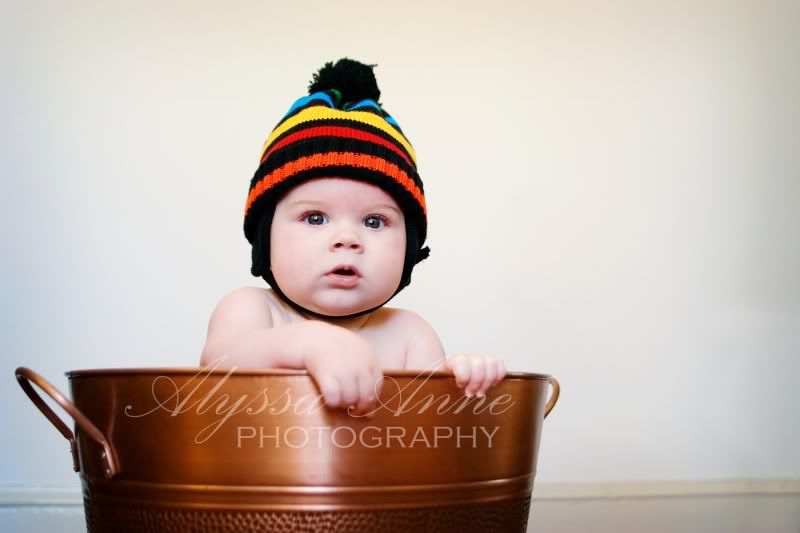 How time does fly...
Help Mason's parents get a free 5x7 from the shoot by leaving a comment. If within one week there are comments from 25 different people on this post, they'll get just that!