I was back again at
Mason's
house for his first year pictures. And to my delight, I found curls adorning his adorable little head! He was as bright and cheery as usual, and you should have seen how thrilled he was to devour a chocolate cupcake in honor of his birthday!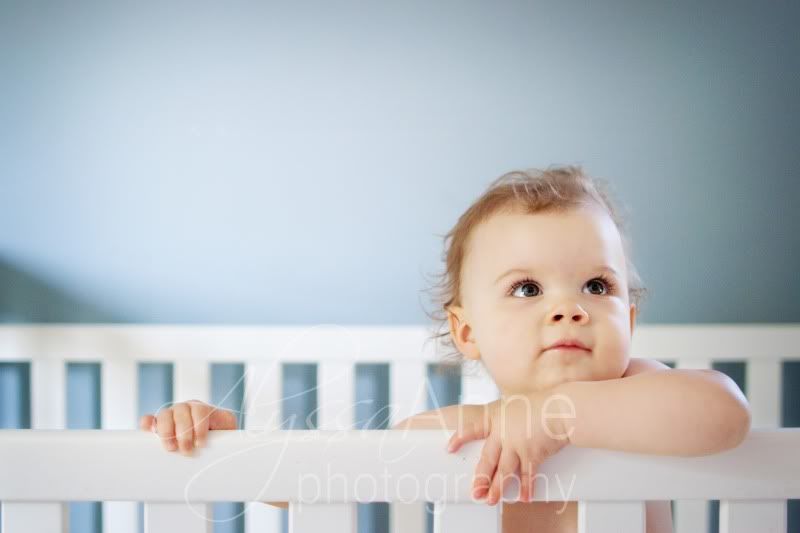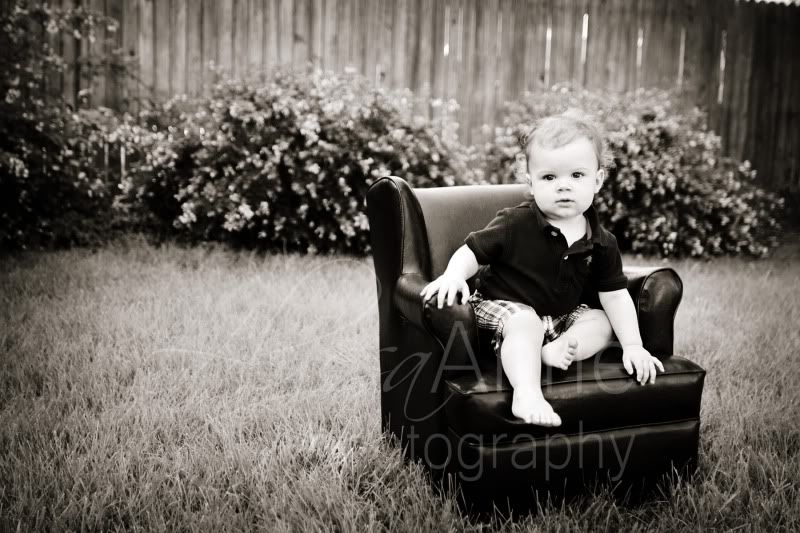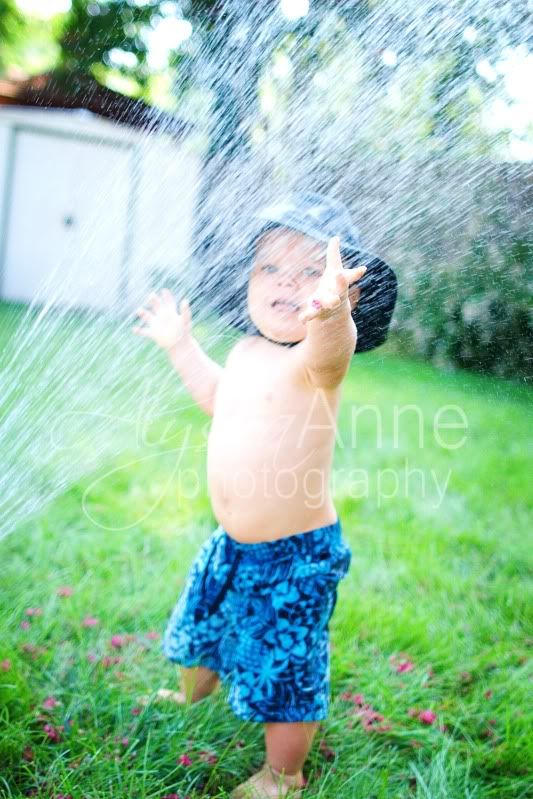 Even though Mason and his parents had moved into a new home, they still had the great Noah's Ark picture in the nursery. And we couldn't resist finishing our progressive photos: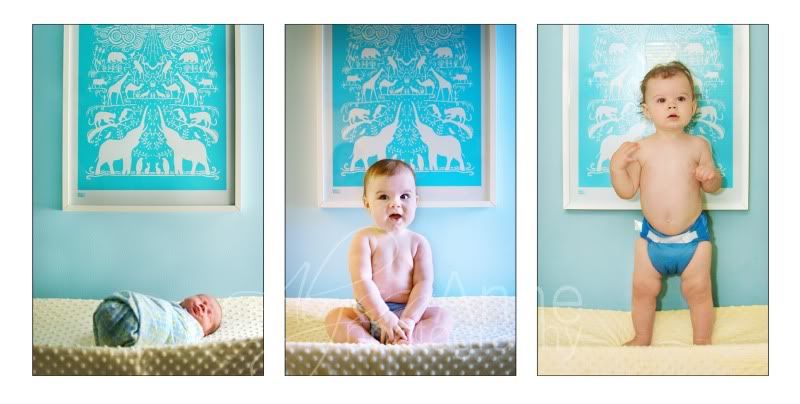 As always, if there are 25 different comments on this post within five days, Mason's mom and dad will receive a free 5x7 of their choice.